I love Total Drama Island and Total Drama Action!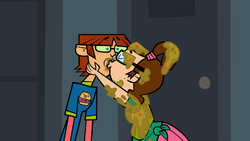 My favorite character is
Harold
! I also like
Beth
. I think they make a perfect couple, because they both loser-type nerds. It looks like they're becoming much closer in the show. I just saw "
2008: A Space Owen
", Beth thinks Harold likes her, and she herself seems to like him despite already having a boyfriend (if they ever have a relationship still or if he's even real). Beth "broke up" with Brady and kissed Harold! I've been waiting for something like that! This will make a lot of HaroldXBeth fans really happy! But will they become a couple? And what about LeShawna? Hopefully we'll find out in the finale or in
Total Drama World Tour
!
| | |
| --- | --- |
| | This user is a fan of Dweeb Harold and his mad... skills? |
| | |
| --- | --- |
| | This user is male. They're part of the guys' alliance! |
| | |
| --- | --- |
| | This user loves a good catfight, just like Josh. |
For a while it seems that Harold, Beth, and Lindsay were in a group of their own (similar to the trio of Harold, Beth, and Cody in Camp TV).
I don't like that Duncan keeps messing with him. But I like the Gwen-Duncan Relationship. Finally, Harold kicked that punk's ass! I guess Harold won't take crap from Duncan anymore from now on (I hope it'll stay that way). This goes to show you that you shouldn't laugh at Harold's relationship with LeShawna! I hate to see Harold get voted off, but at least he gave Duncan what he deserved!
I wonder what of Duncan and Courtney. Will they try to get back together? Or will they compete against each other since Courtney still hates him for being with Gwen?

I'll admit that
Justin
is hot! And I know you do to, even if you're a guy! I like Owen's fangirl-ish attraction to him!
See my other user pages.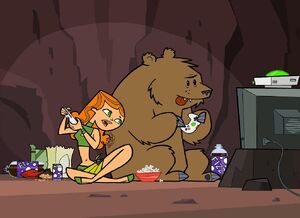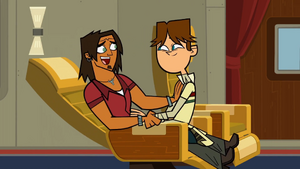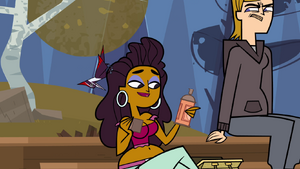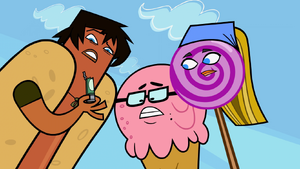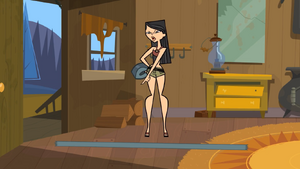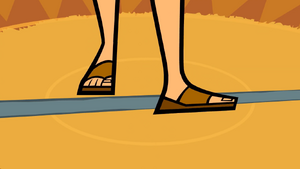 Community content is available under
CC-BY-SA
unless otherwise noted.