Hey everyone I am back with another blog this time I will be discussing about top 5 saddest eliminations in TDPI. Please respect my opinion on this.
5th Leonard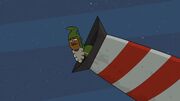 While I am not a fan of Leonard this elimination was kind of sad. In the episode Dave bullied Leonard so much.While he did cause the team to lose the challenge but do you really think he can beat Jasmine. Another reason this was sad because it was mostly Ella was the reason their team lost the challenge. It also made it seem obvious of who is going home that day.I know he is not that good, but he does not deserve to get bullied.
4th Dave
He used to be my favorite character but unfortunately he is my favorite character because of the whole romance with Sky. He gets eliminated because he voted for himself off and rallies the other people to vote for him. He gave up with love and decides to eliminate himself. Sky does not even say goodbye to him. If I was Dave I would be really depressed.
3rd Max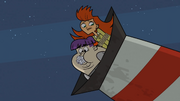 His elimination was sad because he was one of the people who stopped Scarlett. He also did really show his innocence by being scared by Scarlett I really do like his character and feel bad for him. He finally manages to beat Scarlett after she was using him with the help of Shawn.Another reason this was sad because he gets eliminated due to a comment which is so unfair. I do not like when people gets eliminated due to a comment it is so stupid.
2nd Jasmine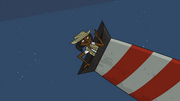 She gets eliminated due to Sugar. Sugar betrayed Sky in this episode and originally plan to sabotage Sky but it failed. So she ended up doing to Jasmine. I honestly do not like this and she evens let Shawn get ahead of her even though she helped Shawn in the challenge. I honestly was very sad and wanted her to be in the finale. At least they kiss in the end of the episode.
There are no honarble mentions.
1st Ella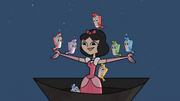 I feel bad for Ella because she gets eliminated for signing. I was very sad to see her go because she really made TDPI somewhat interesting. Sadly she gets eliminated due to Sugar which makes me mad. This is also unfair and stupid because there was a whole season of signing which makes no sense why she gets eliminated for this. In fact even people who were not in World Tour even sang which makes me confused why she gets eliminated because of this.
Community content is available under
CC-BY-SA
unless otherwise noted.